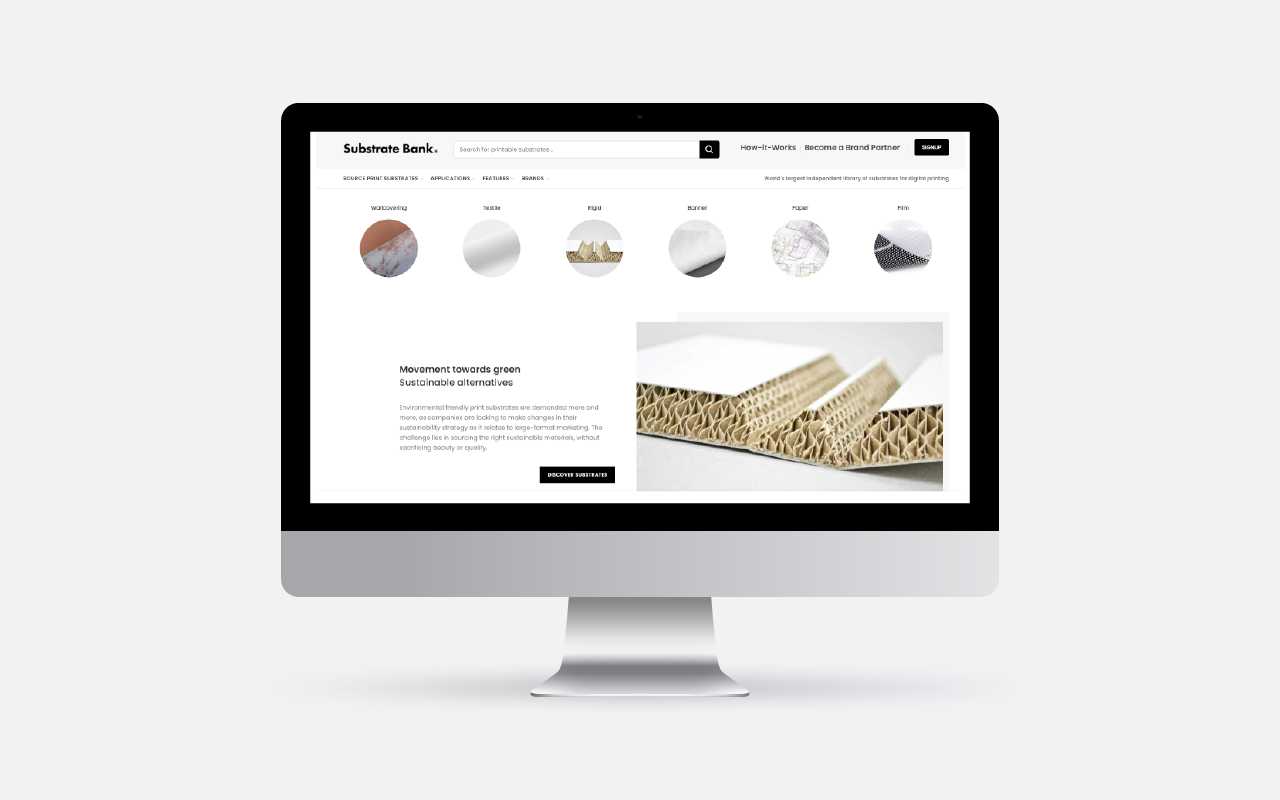 DIPA Global BV today announces the launch of its online platform of substrates for digital printing, Substrate Bank.
Substrate Bank brings together print media manufacturers and their products on a pure B2B industry platform, making the sourcing and specifying of substrates easy, fast and transparent.
"We see the lines between industry verticals blurring as a result of technological developments and the typical entry barriers to digital print disappearing. This requires a modern strategy to connect with potential customers" says Marco Stevens, Sales & Marketing Director of DIPA Global B.V.
Substrate Bank takes into account the intended usage to find and source products in a digital way.
Users of the platform can easily source print substrates with the use of industry-specific search criteria. After registration, users are able to connect with manufacturers directly – to request samples, ask for directions to the nearest distributor, ask about print settings, technical datasheets, and more.
"Material specifiers from global brands and retailers have complex responsibilities. As campaign creators they need trusted product information from reliable sources – for example on environmental aspects and sustainability. These sources are shifting more towards information available online" says Stevens.
About DIPA Global BV
DIPA Global is a Dutch digital marketing agency which identifies gaps that exist for stakeholders in the digital print environment and use digital platforms to bridge them.