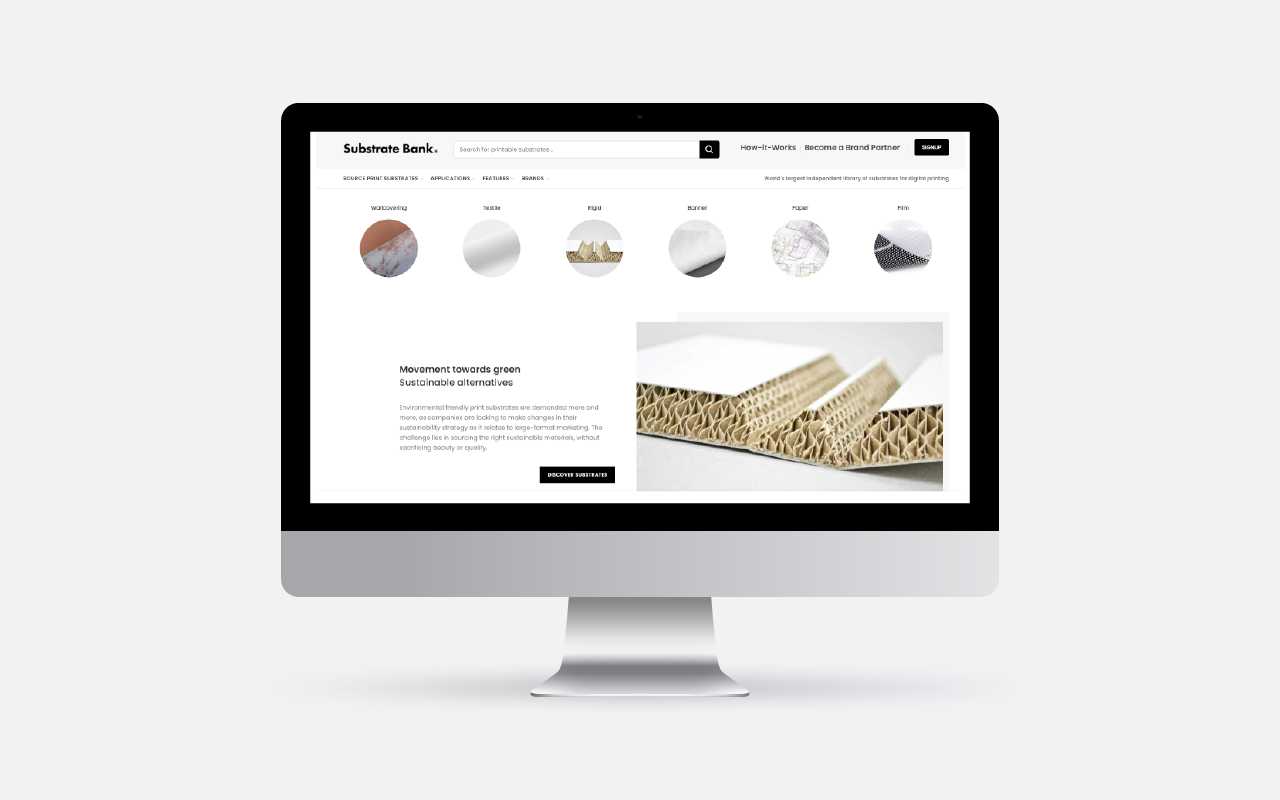 Substrate Bank, the new online platform to source print substrates, launched in January this year, has welcomed new media manufacturers and continues to expand in multiple product categories.
The online platform simplifies complex ways of sourcing digital print substrates, by bringing leading print media manufacturers and their materials together, in one structured place.
Now, after a successful launch and positive market reception, it welcomes – Kavalan, LINTEC Europe, Airplac, Fredrix Print Canvas, ChromaLuxe, Felix Schoeller, Diatecx, Neu Kaliss & KOHLSCHEIN . More manufacturers have showed interest and are expected to follow in the next phase. In the initial phase, the platform had already welcomed leading industry brands – Contra Vision, Neenah, Xanita, DESARDI, Dreamscape wallcovering, Sentec International and Re-board Technology.
The fact that it has been developed to be fully supportive to the working distribution model of our market, makes it highly interesting for manufacturers to join. The platform does not only increase brand awareness, but can also generate new business leads year-round, apart from the important trade shows that we all hope to visit again very soon.
Go to www.substratebank.com to find out more.
About DIPA Global BV
DIPA Global is a Dutch digital marketing agency which identifies gaps that exist for stakeholders in the digital print environment and use digital platforms to bridge them.